(203) 221-0828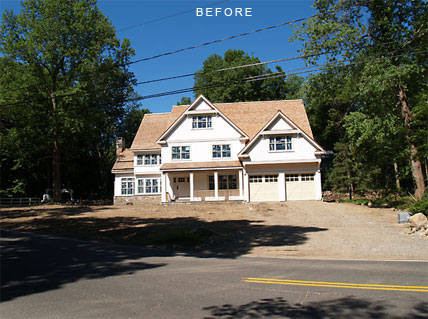 Gray day, power lines and other real life limitations?
Go beyond them with Realtyview's retouching service and get the llisting photos just the way you want them to look!
Realtyview's expert retouchers have improved hundreds of property photographs, transforming ordinary or prblem pictures into great ones. See more examples of homes we have made beautiful.
No landscaping yet? No problem!
No lawn? No problem!
No sunshine? No problem!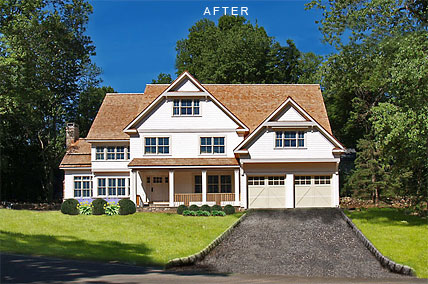 We'll take care of it for you.
Retouching is beyond the custom enhancement you receive FREE with every Realtyview.net Session photo. Call us at 203-221-0828 or email info@realtyview.net for more information and pricing.
Call Realtyview now, (203) 221-0828 to learn how Realtyview Retouching Service can help you market a challenging, under or new construction property.